Dental Implant Cost near Palos Verdes, California
---
---
A dental implant is the closest replacement to a natural tooth's roots. With denture implants, jawbone deterioration due to missing teeth will be prevented. Furthermore, you will achieve a radiant smile and avoid further oral problems with this type of artificial restoration.
---
How much is a dental implant placement?
---
---
How much does insurance pay for a single tooth implant?
---
Our benefits coordinator will provide you with an estimate once you receive your treatment plan.
Cigna plans help cover a single full one while some Delta Dental plans cover 50% of them a year. You may check with them to find out more details.
Check out more types of dental implants:
Denture Implants

Same Day Implants

Full Mouth Dental Implants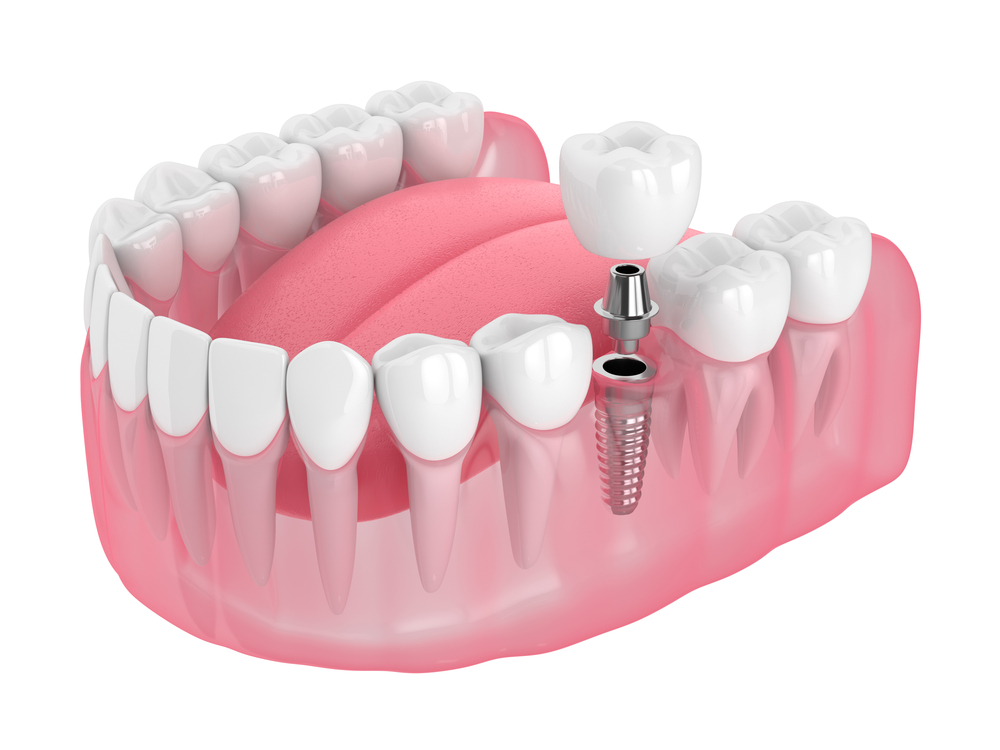 ---
---
Is it a Good Investment?
---
Although expensive, dental implants are still worth investing in because they are the closest artificial replacement to a person's original tooth roots. Since they are fused into the jawbone, they are secured and will not come loose unless there are other unforeseen complications. Dental implants are price-competitive with dental bridges and dentures according to the American Academy of Implant Dentistry. You may review the following important benefits dental implants can offer:
---
Oral Health with a New Smile
---
Having missing teeth will not only affect your outer appearance but also your oral health. A missing tooth can lead to bone loss and jawbone deterioration if left untreated. Also, if food is not properly chewed, then there may be a risk of choking. With dental implants, they can serve as strong foundations for new replacement teeth.
---
Health Convenience
---
As long as the dental implant successfully fuses with your jawbone, further follow-up appointments will be lessened. If the implant is made of high-quality materials, then there will be no need for additional costs for replacement or special tools. Regular practice of good oral hygiene also helps prolong the implant's longevity. Thus, maintenance costs will not be necessary.
---
Quality of life
---
Unlike dentures, dental implants are integrated into your jawbone and don't obstruct your eating, drinking, or speaking. They are less likely to fall off or come loose compared to dentures.
---
Total price
---
Dental implants are usually higher than the initial cost of dentures. However, there will be less likely to be additional costs after the procedure has been successfully conducted. With dentures, there is a need to change them every 5 to 15 years. Additional expenses such as relining, special brushes, dental adhesives, and cleaning solutions will also increase the fees you need to pay for dentures in the long run.
---
Saving Money On Permanent Teeth
---
Taking early actions to fix your dental problems and to care for your oral health is essential in living a better life. However, the expenses needed for such treatment still puts a huge burden on most people. Fortunately, there are still some ways to save your money and help you cover a part of your total costs such as:
What does insurance covers?

A dental insurance plan may be able to help you cover the cost on some parts of the procedure. Coverage for cosmetic procedures may be able to pay up a part of your dental implants while basic dental insurance policies normally help pay the expenses for dental crowns. If you had an accident or an injury that resulted in your missing teeth, then an accident insurance policy or a medical plan may be able to help you cover a portion of your expenses.

We at Rolling Hills Dental Group accept PPO & HMO. We are also offering to manage any insurance on your behalf with a complimentary benefits check and managing the required insurance paperwork. Our benefits coordinator will make sure that your benefits are used to their fullest.

Government Loans & Schemes

Unfortunately, both Medicare and Medicaid do not cover dental implants. Medicare serves to help people who are 65 years or older to cover emergency dental expenses.

Save through your Flexible Spending Account (FSA)

An FSA account is a set amount of pretax money from your salary. The money is then saved to be used only on healthcare-related expenses. A lot of employers provide this on their employees' benefits packages. You can withdraw the saved money via debit card anytime and use them to cover unexpected health costs. However, the money will not roll over thus it is recommended to use all of it before the year ends. Know more information about FSAs here.

Saving with a Health savings account (HSA)

Similar to FSA, HSA is a set of pretax money taken out from your salary and is set aside for healthcare expenses. The deposited amount is tax-deductible. However, unlike FSA, HSA is only accessible if you have a high-deductible insurance plan. HSA can also roll over in the next year. Learn more details about HSAs here.

Dental schools affordable treatments

You may research for nearby dental schools that provide discounted prices on certain services if a student learns by administering your dental care. However, a board-certified dental specialist must be present during the service to check on the student's work.

Affording it through an In-House Payment Plans and financing

A lot of dental offices provide monthly payment plans to lessen your burden of paying the total cost in one go. Our Rolling Hills Dental Group dental office at Palos Verdes, California provides several alternative options for you to be able to avail dental implants treatment at a reasonable price. Most major credit cards such as Visa, Master Card, and American Express are accepted at our office. Moreover, we work with outside financing providers including CareCredit, GreenSkyCredit, and the Lending Club.
---
Palos Verdes, Dental Implants Cost
---
Although dental implants are quite expensive, undergoing this type of restorative treatment can not only improve your smile but also enhance your oral health. Our friendly office at Rolling Hills Dental Group is happy to assist you in achieving the perfect grin you've always wanted without worrying too much about the cost. Set up an appointment with us now to know more details about our office and the cost of Full mouth dental implants. You may also check out our other California treatments.
---
FAQ for Pricing of Replacing Missing Teeth
---
Are they worth it?
Although expensive, tooth implants are worth investing in because they are the closest artificial replacement to a person's original tooth roots. It prevents bone resorption and jawbone deterioration. It improves one's outer appearance and allows the person to eat and speak comfortably without having to worry about them falling off like dentures.
Can I make monthly payments?
Yes, we at Rolling Hills Dental Group offer monthly in-house payment plans with 0% interest for dental implants. Most major credit cards such as Visa, Master Card, and American Express are accepted at our office. Moreover, we work with outside financing providers including CareCredit, GreenSkyCredit, and the Lending Club.
How can I get an implant without insurance?
If you do not have insurance or your insurance does not cover the costs for dental implants,, there are still other options for you to save money while availing this treatment. Our office provides interest-free in-house payment plans and works with finance providers such as CareCredit and Lending Tree.
---
Dental Implant Cost Near Me
---
It is crucial to choose a nearby dental office for a few reasons such as saving time and money. Moreover, it will be more convenient for you since follow-up visits are commonly necessary for the dentist to determine if there aren't any complications in your treatment or if there are any needed adjustments. You can find a skilled dentist with exemplary feedback for dental implant treatment at our Rolling Hills Dental Group dental office located in Palos Verdes, California. We guarantee to offer you only the best dental implant procedure experience and help you attain a healthy, radiant smile.
---
Book a Complimentary Appointment for a Clinical Evaluation and a Price Custom to You
---
Set up a visit with our office to learn more information about us, details about the preoperative and post-op implant care, periodontics and dental care, and their respective costs, and the insurance companies we accept. Our friendly team is thrilled to see you and to assist you in attaining a perfect smile.
---