Cosmetic and Restorative Dentistry
---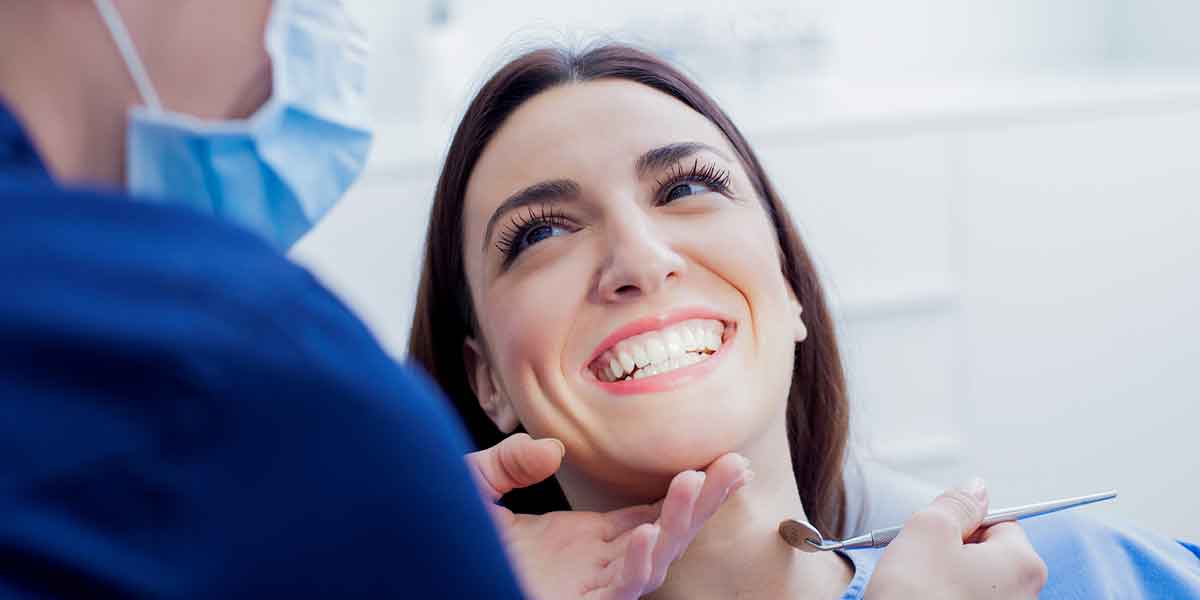 ---
Cosmetic and restorative dentistry can be transformative to your smile and your confidence!
---
Restorative procedures help protect both oral health and overall health while improving the appearance of the patient's smile. Being able to properly chew food and having correct bite alignment affect a patient's health in ways that go beyond just a smile. The right restorative procedures at the right time can reduce the need for additional dental work in the future.
Our office specializes in cosmetic and restorative dentistry. This means that we not only pay attention to the health and function of your teeth, but we also pay close attention to aesthetics. We want you to maintain great oral health but we also want you to have a beautiful smile and the confidence to smile often!
With our expertise, advanced technology and knowledge, we can help you visualize and attain the beautiful smile you want. Using one procedure, such as veneers, or perhaps a combination of procedures, we can transform your smile and help you have the confidence that comes with knowing your smile looks great!
---
Procedures used alone or in combination to create beautiful smiles include:
---
Biomimetic Dentistry is defined as the reconstruction of teeth to emulate their natural biomechanical and esthetic form and function. Simply put, biomimetic dentistry means to copy what is life-like. With biomimetic dentistry, only the damaged and decayed part of the tooth is removed and the final restoration is bonded to the remaining healthy natural tooth structure. Biomimetic restorations include stress-reduced direct composite restorations and porcelain/composite inlays and onlays that restore the biomechanics of broken and damaged teeth.
When restoring damaged, broken, and decayed teeth, the goal is to return the tooth to its original strength, function, and esthetic. Biomimetic dentistry accomplishes all of this in a conservative approach with strong and attractive results.
---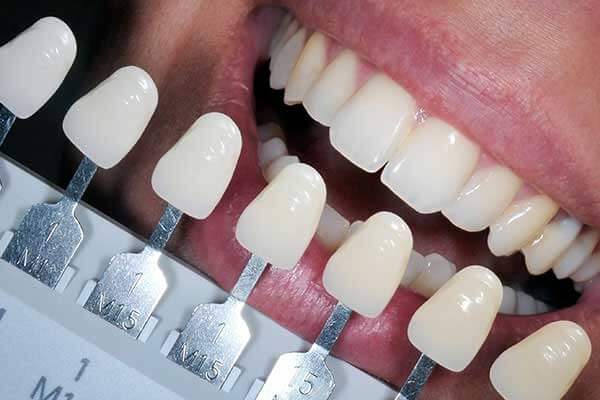 ---
Tooth-colored filling, also referred to as composite resin, is an effective solution for cavities by using a composite resin material to fill the hole caused by dental caries. This type of filling normally bonds well with a person's natural teeth structure resulting in less removal of the natural structure. Due to it being tooth-colored, it has become a good alternative dental restoration for cosmetic benefits. Furthermore, tooth-colored fillings are durable and are less likely to crack with constant mild pressure from chewing. Composite resins are normally more expensive than other types of fillings such as amalgam and silver filling.
---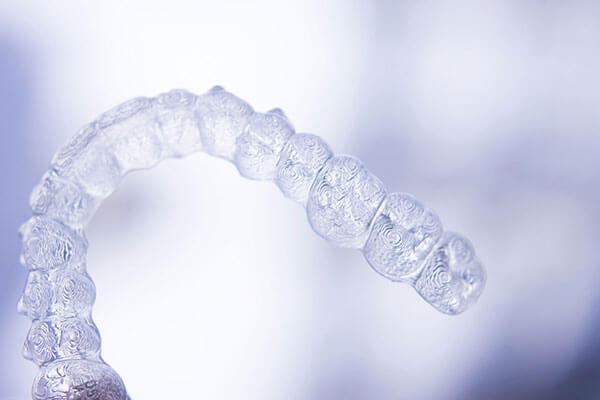 ---
Invisalign® takes a modern approach to straightening teeth, using a custom-made series of aligners. These aligner trays are made of smooth, comfortable, and virtually invisible plastic that you wear over your teeth. Wearing the aligners will gradually and gently shift your teeth into place, based on the exact tooth movements our office plans out for you. There are no metal brackets to attach and no wires to tighten. You just switch to a new set of aligners approximately every two weeks, until your treatment is complete. You'll achieve a great smile with little interference in your daily life. The best part about the whole process is that most people won't even know that you're straightening your teeth.
---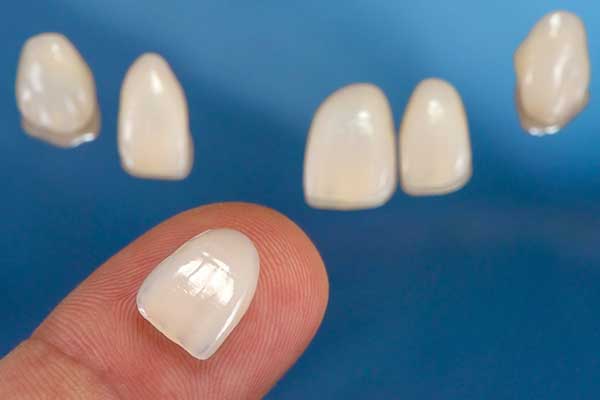 ---
Perhaps you're considering getting veneers for your teeth. A veneer is a thin covering that is placed over the tooth. Our dentists apply veneers in a simple, comfortable procedure that takes just a few visits. Veneers are a popular treatment for several reasons. They can change the shape, color, length, or width of your teeth. Often they are placed on upper front teeth that are severely discolored, poorly shaped or slightly crooked. Veneers may be used to lighten front teeth that are naturally yellow or have a grey cast and cannot be whitened. Veneers are also used to correct teeth that are chipped, worn or to correct uneven spaces or a diastema (a large noticeable gap between the upper front teeth).
---
---
An inlay or onlay is a partial crown restoration that can be placed when there is not sufficient tooth structure to support a filling but enough tooth structure left that a full crown is not needed. Inlays/onlays are made of porcelain or gold, and they aesthetically and functionally replace the missing tooth structure.
---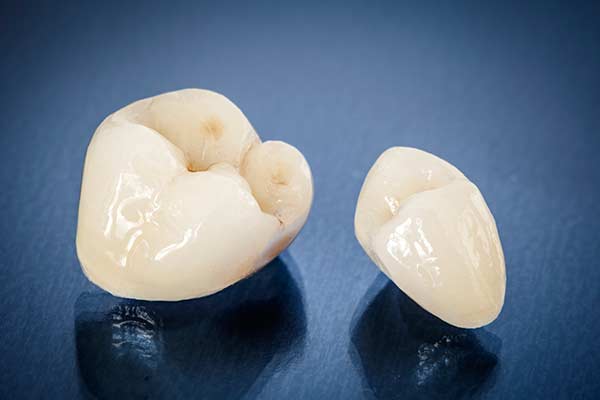 ---
A crown is a dental restoration that completely covers the outside of a tooth that is cracked, broken, worn down, or severely decayed. Dental crowns are usually completed in two visits. During the first visit, the tooth is prepared (shaved down) and an impression is taken. A temporary crown is placed while the permanent crown is fabricated. During the second visit, the permanent crown is carefully fitted and then cemented into place.
---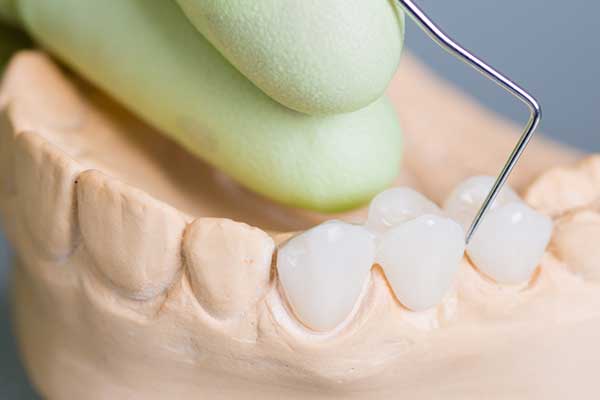 ---
A bridge can replace missing teeth without the use of a denture or dental implant. A bridge is composed of two crowns and a replacement tooth or teeth. Crowns are typically placed on the teeth on either side of the space, with the fabricated tooth or teeth attached in between.
For multiple missing teeth, an implant may be used to anchor the bridge.
---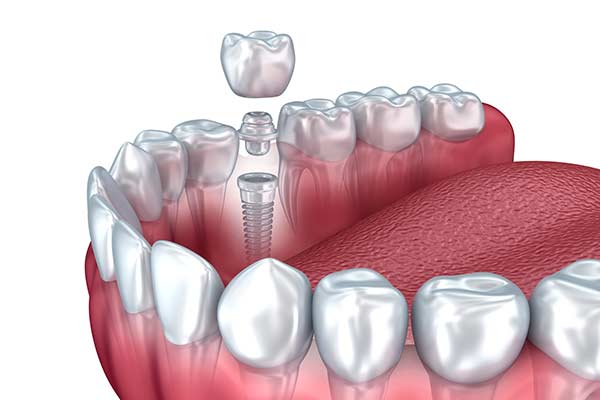 ---
Dental implants are composed of three pieces: a small screw made of a biocompatible metal called titanium, an abutment which connects the screw and the final restoration, and the final restoration. The screw, which is placed in the jawbone, acts as a replacement for the tooth root, providing a strong foundation for fixed or removable replacement teeth. The screw begins to fuse with the bone over the course of a few months. After the fusing process, known as osseointegration, the abutment is inserted into the screw to allow for the permanent attachment of the restoration.
---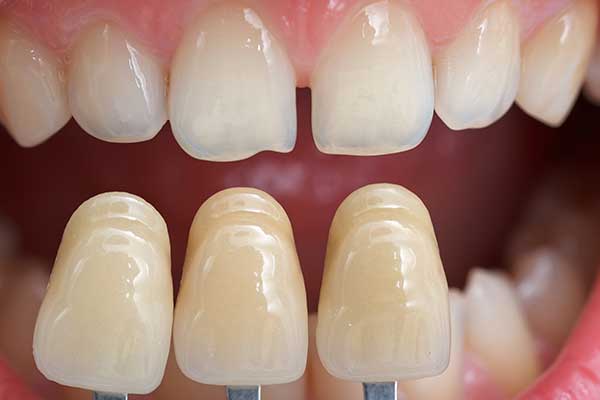 ---
Dental bonding, also known as tooth bonding, is a cosmetic treatment using tooth-colored resin to restore cracked teeth, fix teeth gaps, and modify a tooth's shape. Before the application of the composite resin, your dentist will pick a suitable color of the resin from the shade guide to match the natural color of your teeth. The front surfaces of your teeth will then be chemically etched followed by the application of a liquid. This liquid serves to strengthen the bonding material to firmly attach it to your teeth. After this is done, the resin will then be applied and sculpted. Once the shape has reached the desired appearance, the composite resin will then be hardened using high-intensity light. This process can all be done in a single appointment.
---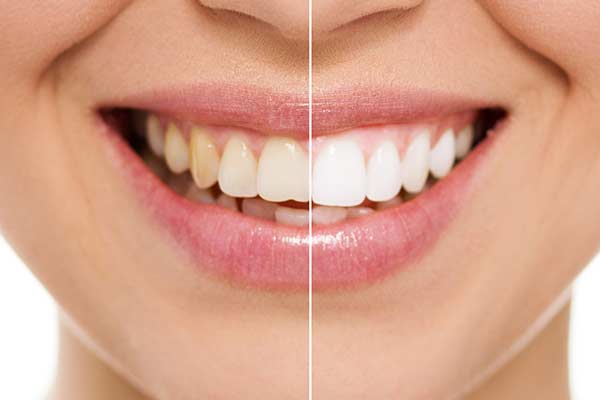 ---
Teeth will naturally lose their brightness over time. Drinking coffee or tea, or using tobacco, as well as certain childhood medications can cause teeth to discolor or darken even faster than normal. Whitening, also known as bleaching, is the procedure used to brighten teeth.
---
This technique can minimize or eliminate stains, yellowing or spots by removing a very thin layer of the tooth's enamel.
---
Gum contouring, also called gum reshaping, is a cosmetic surgery where an uneven gum line is fixed through the extraction of the excess gum surrounding the teeth resulting in a healthier and better smile. The healing period usually doesn't take long except if there were a lot of gum tissues that were trimmed. This procedure can also help treat gum disease.
---
Dentures
---
A denture is a replacement for multiple missing teeth within the same (upper or lower) arch.  A denture differs from a crown or bridge in that it does not rely on an existing tooth structure, and it completely replaces the missing teeth.
There are several different types of dentures:
Full or Partial
Removable or Fixed
Traditional or Implant-Supported
Cosmetic Services May Also Include:
---