Tooth Whitening Cost near Palos Verdes, California
---
---
---
A beautiful smile leads to a brighter and healthier lifestyle. Having significantly brighter teeth can boost one's self-confidence and improve a person's outer appearance. Being able to communicate and laugh without being self-conscious improves an individual's personality. Constant practice of proper oral hygiene such as brushing and flossing your teeth can help you gain whiter teeth. However, it is still inevitable for the teeth to be discolored and may need some professional help from a dentist. Undergoing teeth whitening is a solution to stained teeth and can brighten them more effectively.
---
How much are teeth whitened for at a dentist office?
---
Depending on the skills of the dentist, type of product used, and the method, the price for an in-office teeth whitening ranges from $650 to $1100.
---
How much does insurance pay for tooth whitening?
---
Most dental insurance plans do not cover teeth whitening as it is considered a cosmetic procedure. Teeth whitening is not a necessity but a way of improving one's outer appearance. You may talk with your insurance agent to know if your dental insurance plan covers this type of procedure.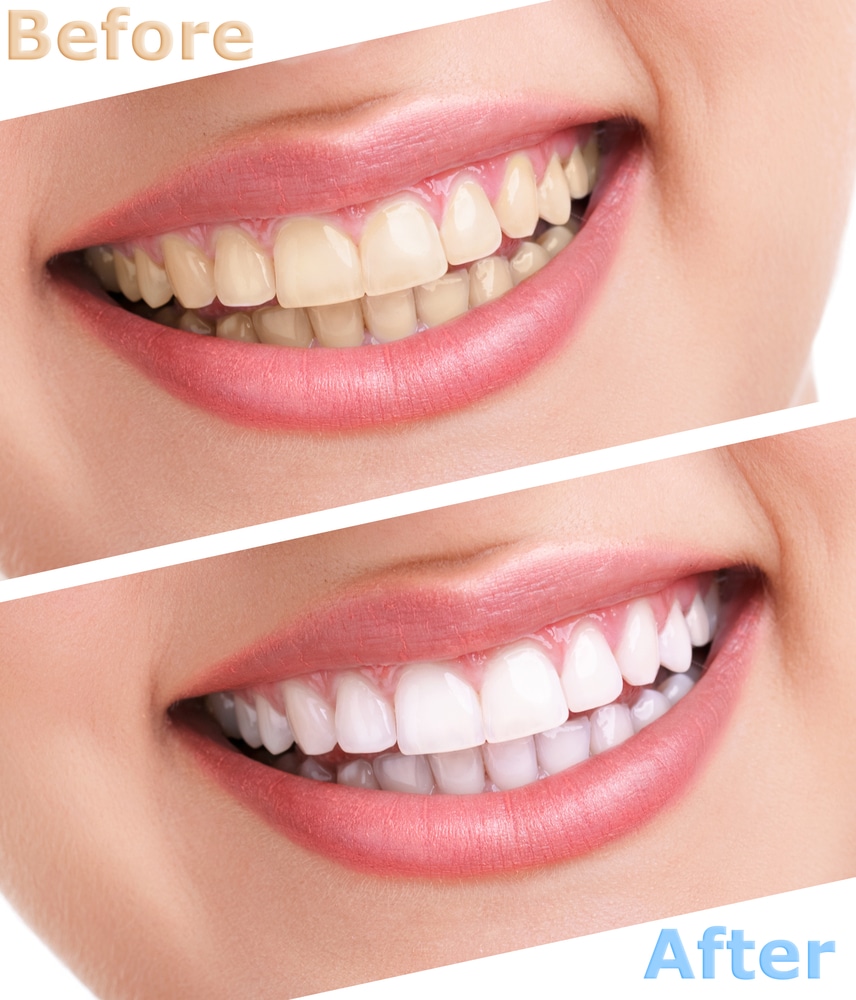 ---
---
Is it a good investment?
---
Although teeth whitening is not a necessity, having brighter teeth can significantly improve one's outer appearance and self-esteem. Being able to speak, smile, and laugh freely can enhance a person's social skills. Furthermore, since most people nowadays often take selfies and post them on social media, having whiter teeth is a great plus. Thus, people still invest in this type of dental treatment.
---
Saving Money while getting a great smile
---
Removing your wisdom teeth is the best way to have a healthy smile, but the treatment is not cheap. So, here are some ways you can get this treatment at discounted rates.
High-End Insurances May Cover Costs

Most dental insurance plans do not cover teeth whitening as it is considered a cosmetic procedure. However, some may cover a portion of the cost for a professional cleaning service. As for the cost of the teeth whitening procedure itself, you are still likely to pay for it. You may talk with your insurance agent to know if your dental insurance plan covers this type of procedure.

We at Rolling Hills Dental Group accept several types of insurance plans. We are also offering to manage any insurance on your behalf with a complimentary benefits check and managing the required insurance paperwork. Our benefits coordinator will make sure that your benefits are used to their fullest.

Government Programs May Help If It's a Medical Necessity

Unfortunately, both Medicare and Medicaid do not cover teeth whitening as it's not considered as a medical necessity. Medicare serves to help people who are 65 years or older to cover emergency dental expenses.

Flexible Spending Accounts (FSA) - Saves you on Taxes

An FSA account is a set amount of pretax money from your salary. The money is then saved to be used only on healthcare-related expenses. A lot of employers provide this on their employees' benefits packages. You can withdraw the saved money via debit card anytime and use them to cover unexpected health costs. However, the money will not roll over thus it is recommended to use all of it before the year ends. Know more information about FSAs here.

Health Savings Accounts (HSA) - Saves you on Taxes

Similar to FSA, HSA is a set of pretax money taken out from your salary and is set aside for healthcare expenses. The deposited amount is tax-deductible. However, unlike FSA, HSA is only accessible if you have a high-deductible insurance plan. HSA can also roll over in the next year. Learn more details about HSAs here.

Dental Schools Make It Affordable

You may research for nearby dental schools that provide discounted prices on certain services if a student learns by administering your dental care. However, a board-certified dental specialist must be present during the service to check on the student's work.

In House Payment Plans for Better Affordability

A lot of dental offices provide monthly payment plans to lessen your burden of paying the total cost in one go. Our Rolling Hills Dental Group dental office at Palos Verdes, California provides several alternative options for you to be able to avail teeth whitening at an affordable price. Most major credit cards such as Visa, Master Card, and American Express are accepted at our office. Moreover, we work with outside financing providers including CareCredit, GreenSkyCredit, and the Lending Club.
---
Palos Verdes, Teeth Whitened Cost
---
Teeth whitening may not be a medical necessity. However, it significantly boosts a person's self-esteem and improves one's lifestyle. Thus, people still wish to undergo this type of oral procedure. Our friendly and skilled team at Rolling Hills Dental Group is thrilled to assist you in achieving the radiant smile you've always longed for without worrying too much about the cost. Pay us a visit to know more details about our office and the cost of teeth whitening.
---
FAQs for a Beautiful, Brighter Smile
---
How many shades can my teeth lighten?
On average, teeth may get brighter from 6 to 12 shades on the whitening shade guide. However, it will still depend on the severity of the teeth discoloration of the patient. Further whitening treatments may be required to accomplish the desired result.
How long does the results from teeth whitening last?
Though you may have achieved your desired shade for your teeth, it is still not permanent. A typical teeth whitening lasts about a year or so and may need additional whitening treatment after the color has faded. Regular brushing and flossing of your teeth as well as the constant practice of proper dental hygiene is recommended to maintain brighter teeth. Avoiding foods that may cause stains is also advised.
Does teeth whitening hurt?
Although some patients do not feel anything during their teeth whitening procedure, a few people feel discomfort due to teeth and gum sensitivity. Over-the-counter pain medication may be prescribed by your dentist to ease the discomfort if you still feel sensitive after the treatment.
Tooth Whitener Cost Near Me
It is important to pick a nearby dental office for a few reasons such as saving time and money. Moreover, it will be more convenient for you since follow-up visits are commonly necessary for the dentist to determine if there aren't any complications in your treatment. You can find a skilled dentist with exceptional reviews for teeth whitening at our Rolling Hills Dental Group dental office located in Palos Verdes, California. We guarantee to offer you only the best and comfortable teeth whitening experience and help you attain a pearly white smile.
---
Whiten your teeth at a price you can afford, contact our financial coordinator!
---
Set up a visit with our office to learn more information about us, details about the teeth whitening treatment we offer and its costs, and the insurance companies we accept. Our friendly team is thrilled to see and help you in attaining a brighter smile.
---