Dental Crown Cost near Palos Verdes, CA
---
---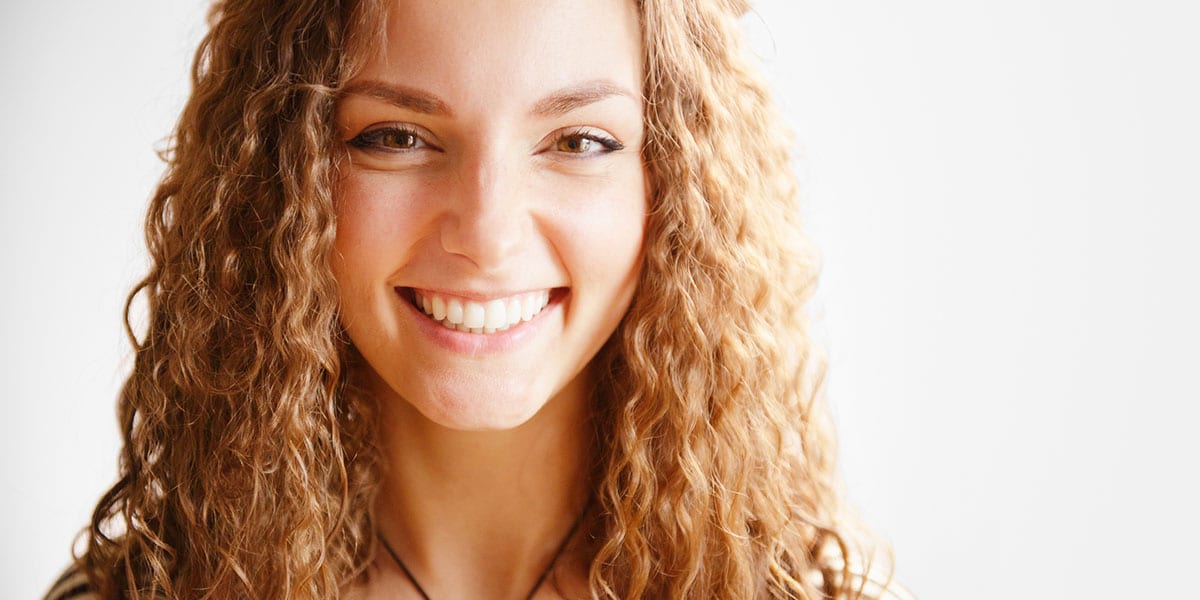 A dental crown is a tooth shaped "cap" that fits over a problem tooth to improve strength, size and appearance. A dental crown may be needed for the following reasons:
Protect the weak tooth or hold the parts of the cracked tooth together.
Secure a dental bridge in place.
Restore the broken or severely damaged tooth.
Cover the dental implant
Cover the tooth with a large filling, especially when there is not much tooth remaining.
Cover a tooth treated that has undergone endodontic therapy.
The treatments are performed by a dentist or oral surgeon, and these use local, general or IV anesthesia to numb the mouth before starting the procedure. It is a simple treatment that will only take two appointments to complete. However, when the tooth has been impacted, broken off, or is below the surface it would need a longer surgical process.
---
How much is a crown?
---
Cost of dental crown ranges from $500 to $3,000 per tooth; depending on the type of material. Porcelain crowns typically cost between $800 - $3,000 per tooth. Porcelain fused to metal crowns cost between $800 and $1,400 per tooth. Metal crowns (Gold alloy and mix) price between $800 to $2,500.
These can be affordable as Dental insurance does help pay for Crowns.
The cost is determined by:
Complexity - is it impacted or broken off below the surface? Do you need a crown lengthening procedure first?
Location
Anesthetic if required
Additional costs may include:
Diagnostic costs:
Exam - An examination will always be done first
Digital Xray - will be required to determine where the tooth decay is located; these are typically between $60 - $150
Treatment options - Treatment options include local anesthesia, additional fees such as replacement crowns, dental cement, or costs that may arise from emergency or after-hours appointment.
Aftercare - This would include a prescription, if necessary, and perhaps gauze or ice packs
---
How much is a porcelain crown?
---
Porcelain crowns typically cost between $800 - $3,000 per tooth. These can be affordable as Dental insurance does help pay for Crowns.
Although there is no such thing as cheap dental crowns that won't compromise quality, this treatment should not be ignored. Ignoring the early warning signs of the damaged teeth can lead to a more expensive and complicated treatment in the future. A painful and damaged tooth never gets better on its own.
---
How much does insurance pay for dental crowns?
---
On average, Dental insurance helps pay around $400 towards a dental crown. Dental crowns price averages about $900 with insurance and $1,300 without insurance. Porcelain crown may cost slightly more.
---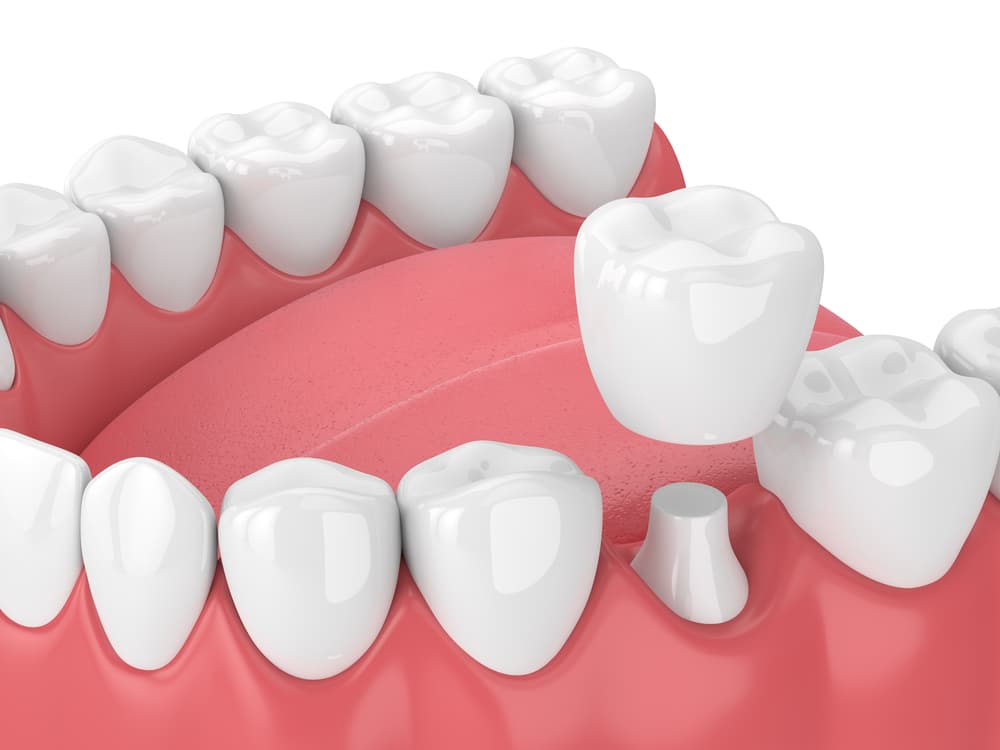 ---
Payments - With and Without Insurance
---
Ways to Save Money on Dental Caps
---
Having a painful or damaged cared for and removed when necessary is the best course of action. Here are some ways this procedure can be paid for:
Insurance payment Options

Dental crown cost with insurance is the best way to pay for this procedure - at least a part of it. Dental crowns are normally covered since it is important for maintaining good oral health like fixing a cracked tooth or supporting a weak tooth. But if a dental crown is used to only improve your smile, it might not be covered since it is considered a cosmetic treatment. This is the reason dental veneer is not covered as it is only meant to improve your smile and it doesn't improve the oral health of the wearer.

Rolling Hills Dental Group is an insurance friendly dental office that accepts PPO & HMO. We can help you get the most out of your insurance by checking your benefits, filing insurance claims on your behalf, and helping you maximize the benefits you do have.

Government Programs

Unfortunately, Medicare cannot pay for dental care procedures. It may be able to pay for inpatient hospital care should there be a dental emergency, but not for the dental care itself. Do review your coverage if you have this to make sure.

(FSA) Flexible Spending Account

Flexible Spending Arrangement (FSA) is a type of savings account that allows employees to contribute a portion of their regular earnings to be put into this account and be used for qualified medical and dental services. FSAs are only available through the employer offering such an option, but the good news is most employers already have FSA as a part of their employee benefits package. The money in FSA must be used before the end of the year as funds do not roll over next year. You can learn more about FSA's here.

HSA - Health Savings Accounts

Health Savings Accounts (HSA) is a tax-advantaged savings account made for individuals covered under high deductible health plans to save for qualified medical expenses. The contributions saved up over time can be used to pay for medical, dental, and vision care as well as to pay for prescription drugs. Contributions that are unused at the end of the year can be carried forward next year. Also the contributions are tax-deductible. Find out more about HSA's.

Affordable Treatments with Dental Schools

Check out the dental schools in your area as they can offer discounted services for dental crowns. Dental schools can offer the best services that you need at a lower cost than the typical cost at the dental office, but you allow a student to perform the dental services. A good dental school will ensure quality work by having a board-certified dentist nearby to assist with the student doing the service.

In-house Dental Care Payment Plans?

Many dental offices have monthly payment plans so you don't have to worry about paying for the cost of your dental crowns all at once. Patients often avoid seeking dental care because they cannot pay for it. We want you to avoid experiencing the same dilemma by offering you with affordable options or assistance in paying for your dental services.
---
Palos Verdes, Tooth Crown Cost
---
Rolling Hills Dental Group accepts all major credit cards, including Visa, Master Card, and American Express. We also work with outside finance providers like: CareCredit, and the Lending Club. Best yet, we have our own in-house payment plans with 0% interest, allowing you to get the care you need without having to pay for it all at once. CareCredit might provide you with a 0% interest rate to cover Dental Crowns. Make an appointment today if you are near Palos Verdes and let us answer you questions and help you get started on improving your smile.
---
FAQ for Dental Cap Cost
---
How much is a dental crown?
The cost of crowns will depend on the type of material used. The average cost at Rolling Hills Dental Group ranges between $500 to $3,000, with all-porcelain crowns and zirconia crowns as the most expensive. With insurance, the price could drop to half or more.
Why is a dental crown so expensive?
The materials used for the crown, the technology required to produce it, and the expertise in placing it in the patient's mouth can make up for the total cost of the crown. It is often covered by insurance as a restoration.
Are dental crowns worth it?
Yes, getting a crown is worth it. Whether it is used to restore a weak tooth or after a root canal, or for cosmetic reasons, they are a long-term investment in your health and appearance.
---
Contact our financial advisor for a monthly payment plan you can afford.
---