Root Canal Cost Near Palos Verdes, California
---
---
Saving your natural tooth is an utmost priority since prosthetics do not function as well as your original tooth. A damaged tooth due to decay or infection in the roots can be saved via root canal treatment. RCT can help restore your natural tooth by removing the infected dental pulp so as not to cause any further damage.
---
How much is a root canal therapy?
---
A lot of aspects contribute to the total price of a root canal therapy including the location of the decayed tooth, operation costs, the location of the dental office, and if you have an insurance plan to help you cover a portion of your total expenses. Below are the approximated costs of a root canal treatment depending on the location of the damaged tooth:
Front (anterior) – $600 - $900
Bicuspid – $700 - $1,000
Molar – $1,000 up to $2,000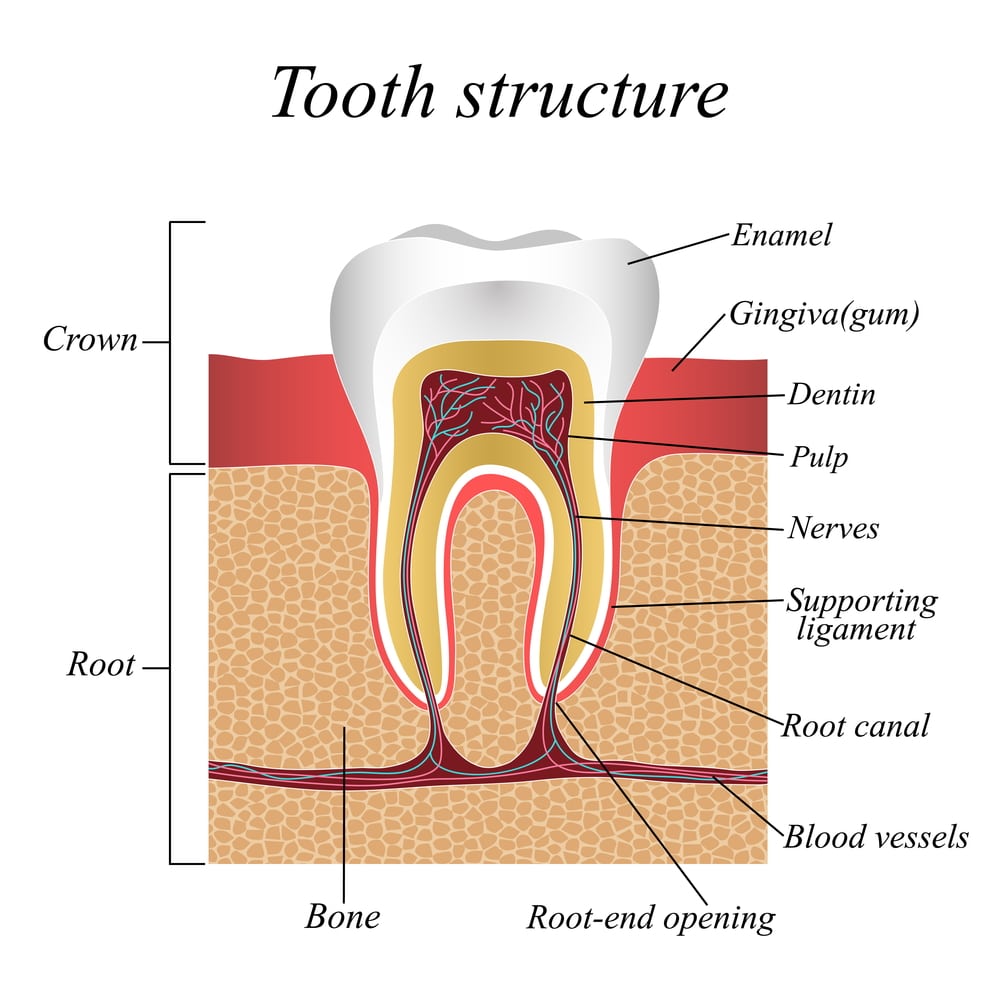 ---
There may be additional fees such as:
Diagnostic costs - A thorough examination and x-ray must be conducted for the dentist to be able to determine the damaged tooth's location.
Treatment options - Costs of local anesthesia and other services that may be needed during an emergency or after-hours visit.
Aftercare - Prescribed medications for pain relief and drugs to prevent infection may be added to the total expenses of the surgery. As per the American Association of Endodontists, "this treatment is no more painful than having a cavity filled."
Here are the corresponding estimated prices for each dental service involved in root canal therapy:
Dental Service
Average Fee
Highest Fee
(95th percentile)
Initial Endodontic consultation
$59.35
$88.78
Root Canal - Anterior
$425.40
$574.88
Root Canal - Bicuspid
$514.85
$684.34
Root Canal - Molar
$651.38
$858.53
Pulp capping
$59.35
$88.78
Pulpotomy
$87.60
$108.78
Apicoectomy - first root
$483.07
$618.43
Each additional root
$241.79
$288.87
Retrograde filling per-root
$171.17
$206.48
Hemisection
$339.48
$413.04
Incision and Drainage
$188.82
$230.02
---
Is saving my natural teeth a good investment?
---
Although some people prefer getting a tooth extraction due to its cheaper cost, saving your natural tooth is very important. Dental replacements such as dentures or bridges do not function as normally as your natural teeth. Having missing teeth may also cause bone loss and irregular modifications in a person's facial structure. This will only cause further expenses for added dental surgeries. Thus, restoring your damaged teeth via root canal treatment is definitely going to be worthwhile.
---
Insurance Coverage for Endodontic Therapy
---
Generally, a dental insurance plan helps pay up to 50% to 90% of an endodontic treatment. Some basic plans only help cover preventive fees. Consult with your insurance provider about the coverage for the root canal cost with insurance.
---
Save Some Money in Following Ways
---
It is never too late to save and restore your natural teeth. Taking early actions to fix your damaged tooth is important in improving your oral health. However, the expenses needed for a root canal treatment still puts a heavy burden on most people. Fortunately, there are still some ways to save your money and help you cover a part of the total costs such as:
Insurance may pay partially!

Nowadays, several insurance providers cover endodontic treatments including root canal therapy. You may search for available insurance plans and review which one is the most appropriate for your needs. Typically, premium plans are higher than basic plans. In this kind of plan, you will likely still have to pay a part of the total cost. Nevertheless, it will still lessen the amount you have to pay. We at Rolling Hills Dental Group accept several types of insurances. We are also offering to manage any insurance on your behalf with a complimentary benefits check and managing the required insurance paperwork. Our benefits coordinator will make sure that your benefits are used to their fullest.

Government Loans and Assistance Programs

Unfortunately, both Medicare and Medicaid do not cover root canal treatment. Medicare serves to help people who are 65 years or older to cover emergency dental expenses.

FSA - Flexible Spending Accounts

An FSA account is a set amount of pretax money from your salary. The money is then saved to be used only on healthcare-related expenses. A lot of employers provide this on their employees' benefits packages. You can withdraw the saved money via debit card anytime and use them to cover unexpected health costs. However, the money will not roll over thus it is recommended to use all of it before the year ends. Know more information about FSAs here.

HSA - Health Savings Account

Similar to FSA, HSA is a set of pretax money taken out from your salary and is set aside for healthcare expenses. The deposited amount is tax-deductible. However, unlike FSA, HSA is only accessible if you have a high-deductible insurance plan. HSA can also roll over in the next year. Learn more details about HSAs here.

Affordable Procedures at Dental Schools

You may research for dental schools near your area that provide discounted prices on certain services if a student learns by administering your dental care. Other nearby dental schools may offer a low-cost root canal treatment in Palos Verdes, California. However, a board-certified dental specialist must be present during the service to check on the student's work.

Can I Afford Your In-House Payment Plans or Financing?

A lot of dental offices provide monthly payment plans to lessen your burden of paying the total cost in one go. Our Rolling Hills Dental Group dental office at Palos Verdes, California provides several alternative options for you to be able to avail root canal treatment at a reasonable price. Most major credit cards such as Visa, Master Card, and American Express are accepted at our office. Moreover, we work with outside financing providers including CareCredit, GreenSkyCredit, and the Lending Club.
---
Talk to our Office Manager today about how to we can help you financially
---
Although root canal therapy is quite costly, undergoing this type of endodontic treatment can not only save your natural teeth but also enhance your oral and overall health. Our friendly and skilled team at Rolling Hills Dental Group is happy to assist you in achieving a healthier smile without worrying too much about the cost. Schedule an appointment with us now to know more details about our office, the root canal treatment we provide, and its costs.
---
FAQs for Costs for Saving a Damaged Tooth
---
How much is an average root canal and crown?
Generally, the price for a root canal treatment ranges from $600 to $1,400. The average price for a dental crown is between $600 to $2000. The estimated price range for both root canal therapy and dental crown is inclusive of the examination, x-ray, and local anesthesia. However, the total amount may still vary depending on the damaged tooth's location, the skills of the dentist, and if you have dental insurance.
How much is a root canal and crown without insurance?
On average, a root canal and crown at Rolling Hills Dental Group is up to $2000 without insurance. The price of a root canal therapy on molars is $1,000 up to $2,000. It is usually more expensive because they need more work.
How much is a root canal with insurance?
The typical price range of a root canal with insurance is between $200 up to $700. Root canal treatment can go from $1,400 for patients with basic plan insurance. Normally, dental insurance providers pay up several types of dental crowns as long as it is not considered as a cosmetic procedure.
---